I have promised some friends here on TORC to post photos of our belated Thanksgiving last Saturday. This first post today is of the food and table, then on Wednesday I will post family with Maddie looking totally adorable.
Deviled eggs and olives, also amberware gift plate! Made by me.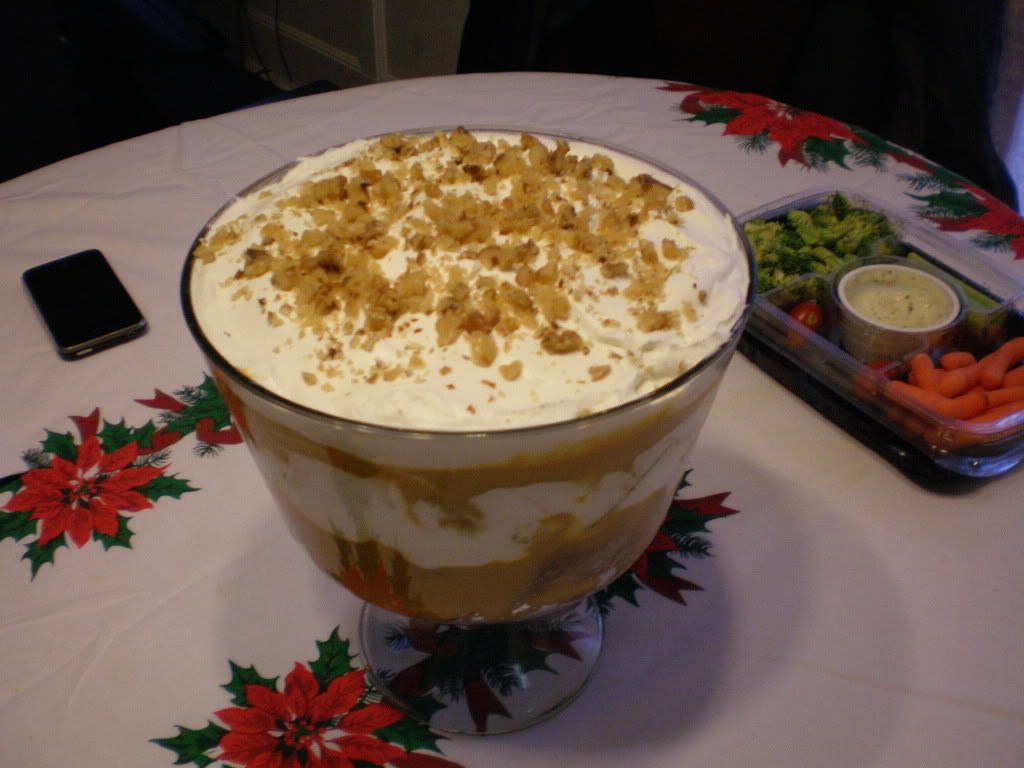 Gingerbread Pumpkin Trifle - My addition as well
Mr. Turkey, cooked by Brother Jim! 24 lbs - HUGE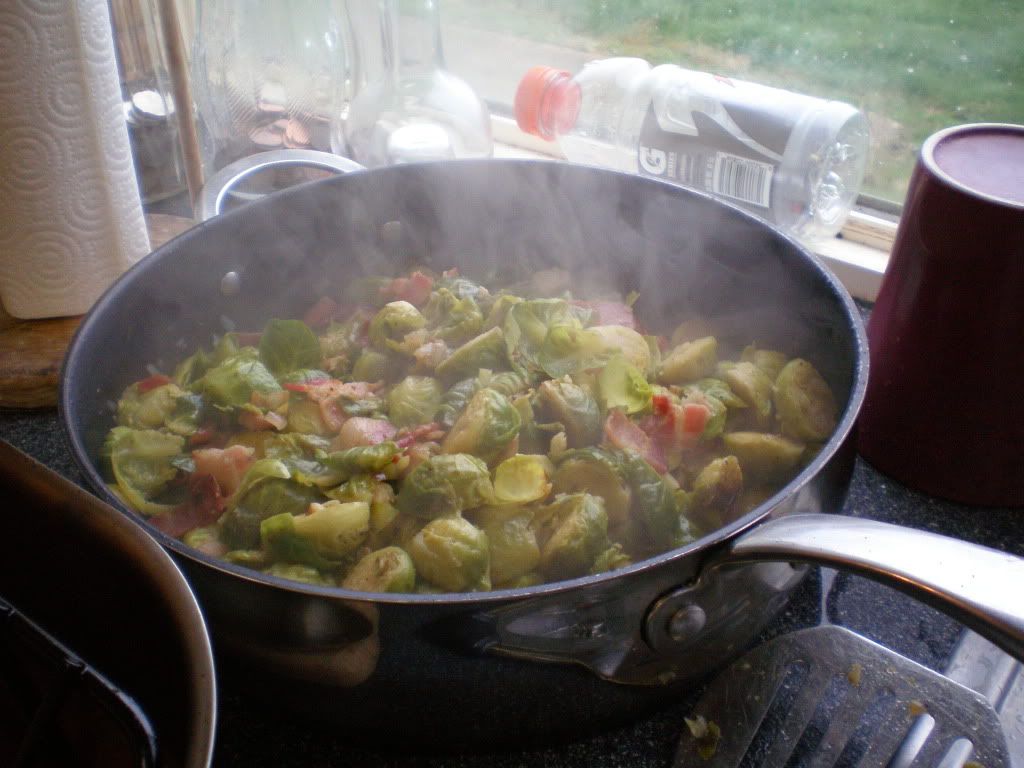 Braised Sprouts with bacon hot off the stove, by me.
Table Scape!!






(note: all photos can be enlarged by double clicking, I just went for the large option rather than the extra large one) A bit of a blur to it. But in the center is the now carved turkey (still a whole half left over), upper right just on the corner are my stuffed cranberries, bottom right is the stuffing, mashed taters and gravy, butter in the middle right. On the left are the braised sprouts, potato rolls, more gravy and butter. The only thing not in the photo is the yam souffle which was in the oven until the last moment. All the food was totally lovely, everything cooked to perfection and a great time had.
On Wednesday I will post the family around the table and feature little Maddie!
I hope you enjoy seeing these as much as we enjoyed the cooking and eating.
Jules