I said it was a 24 pound turkey and that gave us a huge wishbone.
Brother Jim got the better part of it, I hope he has his wish come true.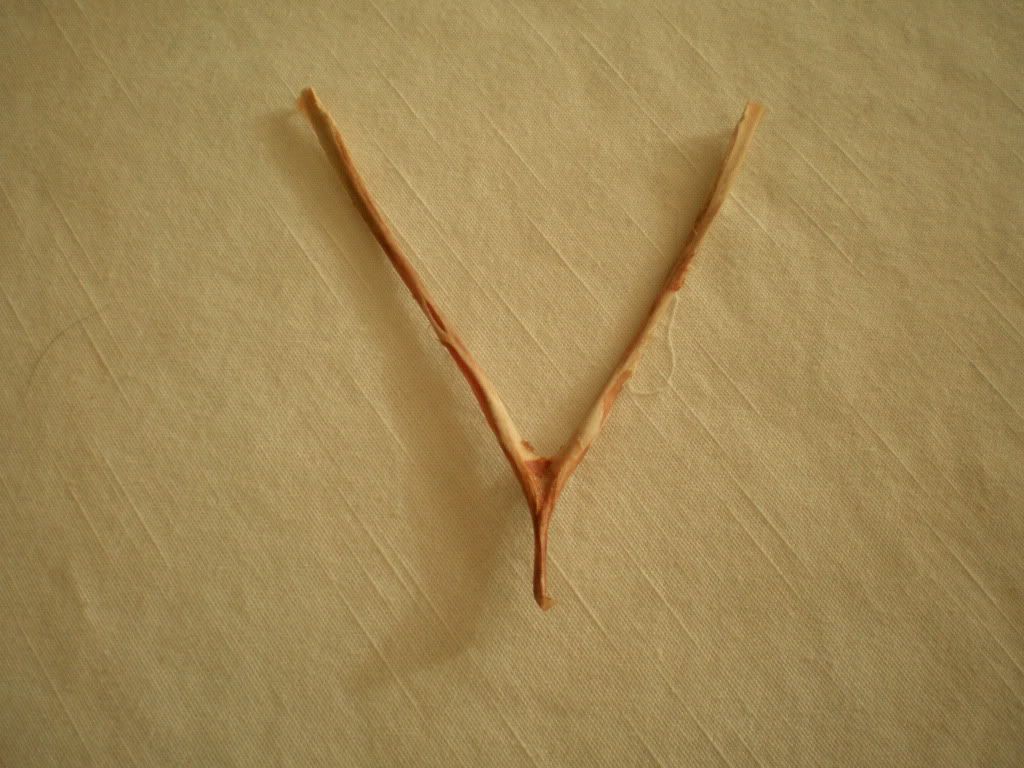 Now this looks like your average wishbone, but see the next photo.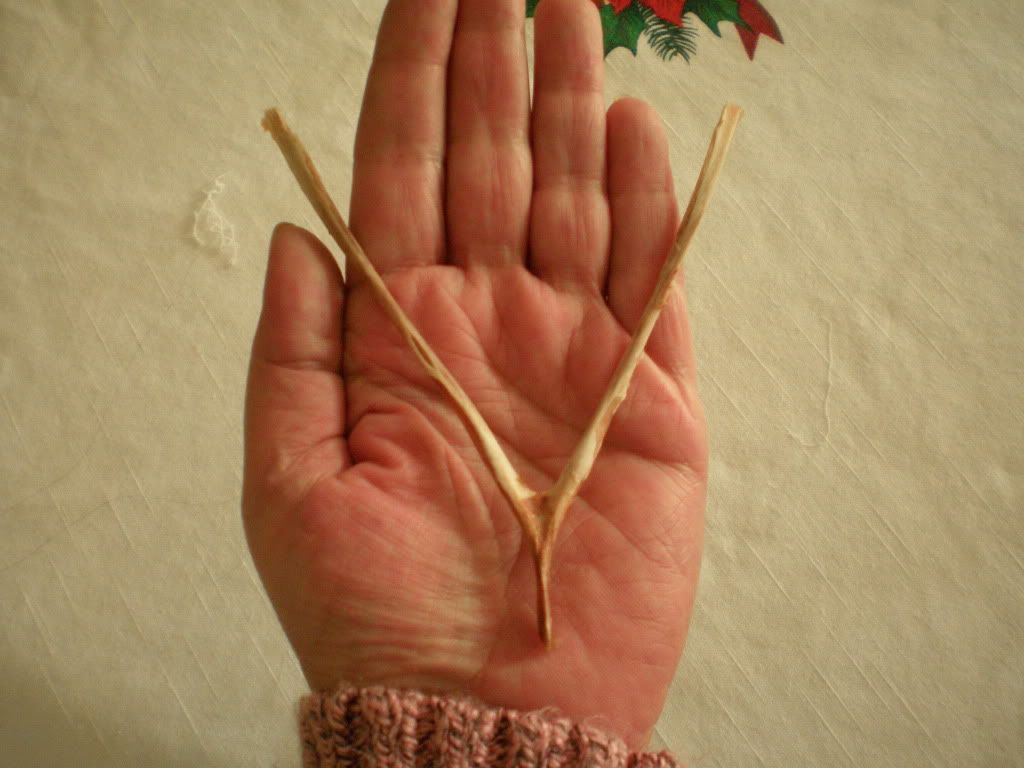 It may appear that I have small stubby hands, but the truth is I have long fingers, so this wishbone was HUGE, the largest I have ever seen or pulled.
I promise this is the last of the belated Thanksgiving photos. Now on to Christmas.
Jules, Brush Prairie, WA