INTRODUCING Bi-Zi FARM AND FARMERS MARKET!!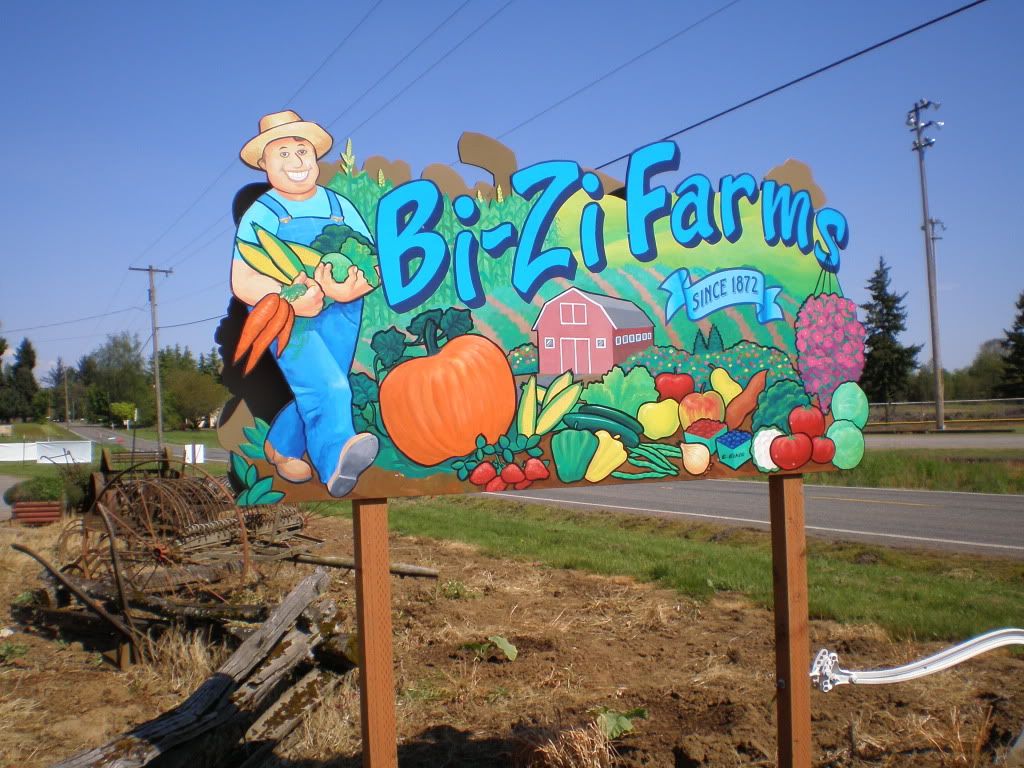 This is the sign that is right out on the street. They have been in business since 1872 IIRC.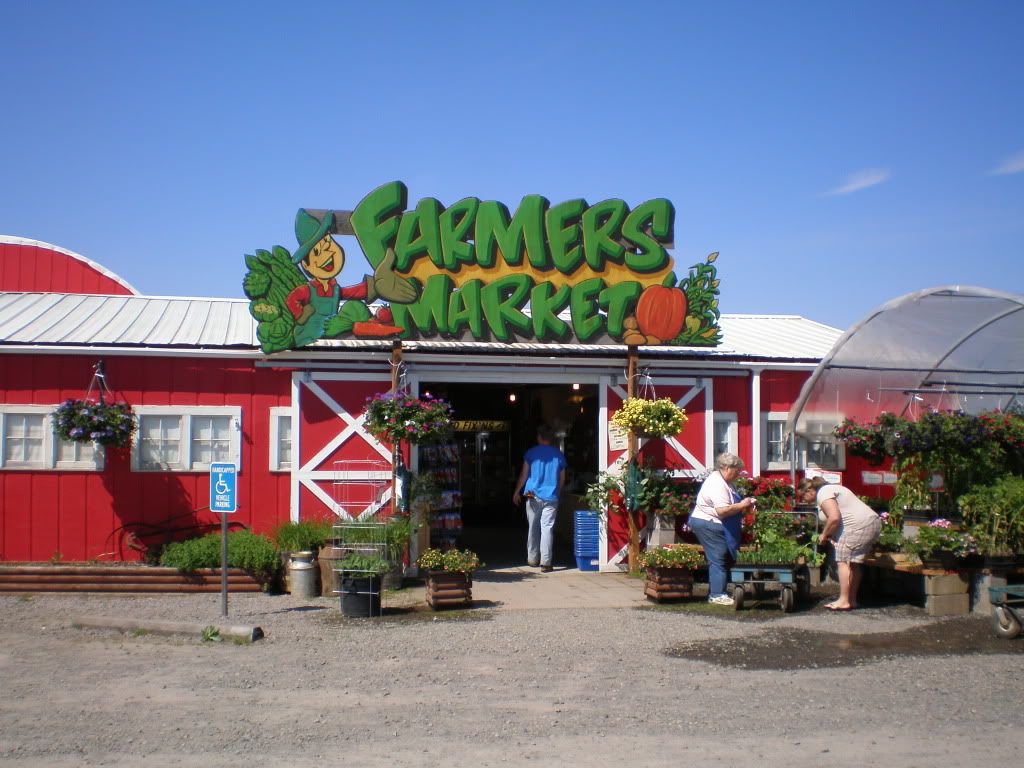 Here is the entrance to the Farmers Market. Outside are all the herbs, flowers and vegetables for sale. This farm is most known for growing blackberries, raspberries and strawberries right behind the barn in a huge field.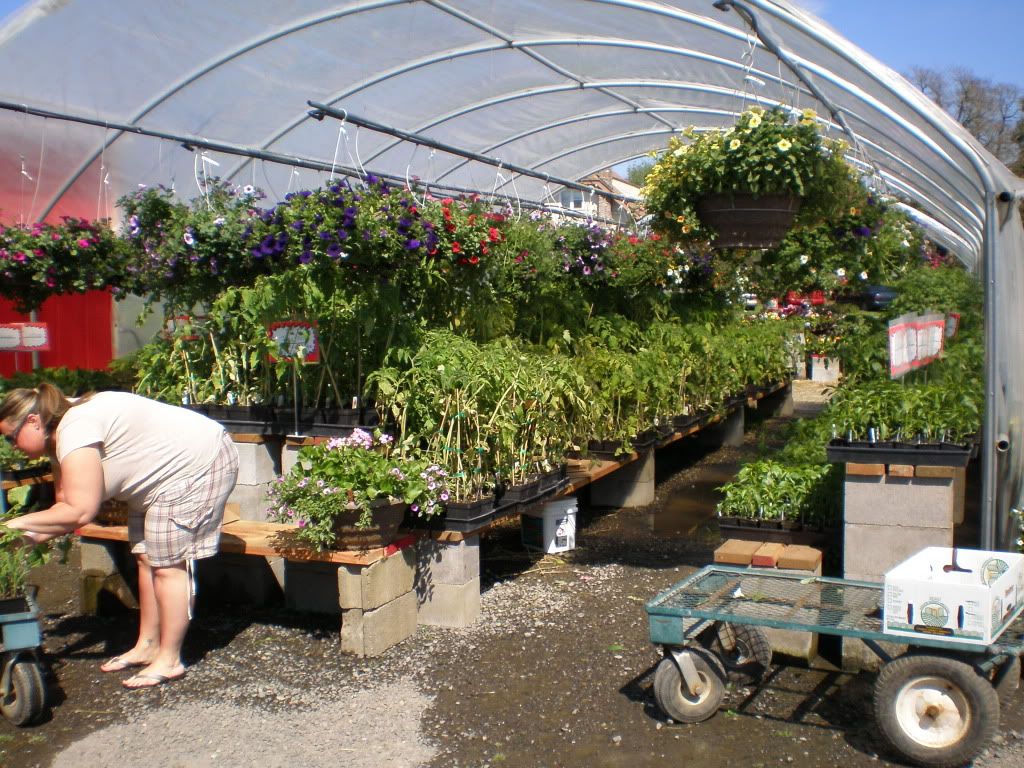 Greenhouse, on the right are the herbs, my favorite!
Inside the market - it is still a bit early, but they had plenty enough for me to drop $20 yesterday!
This is a shelf of all products made locally in Brush Prairie/Vancouver, WA. There are spices, rubs, BBQ sauces, salad dressings, jams and preserves, honey, marinades and more.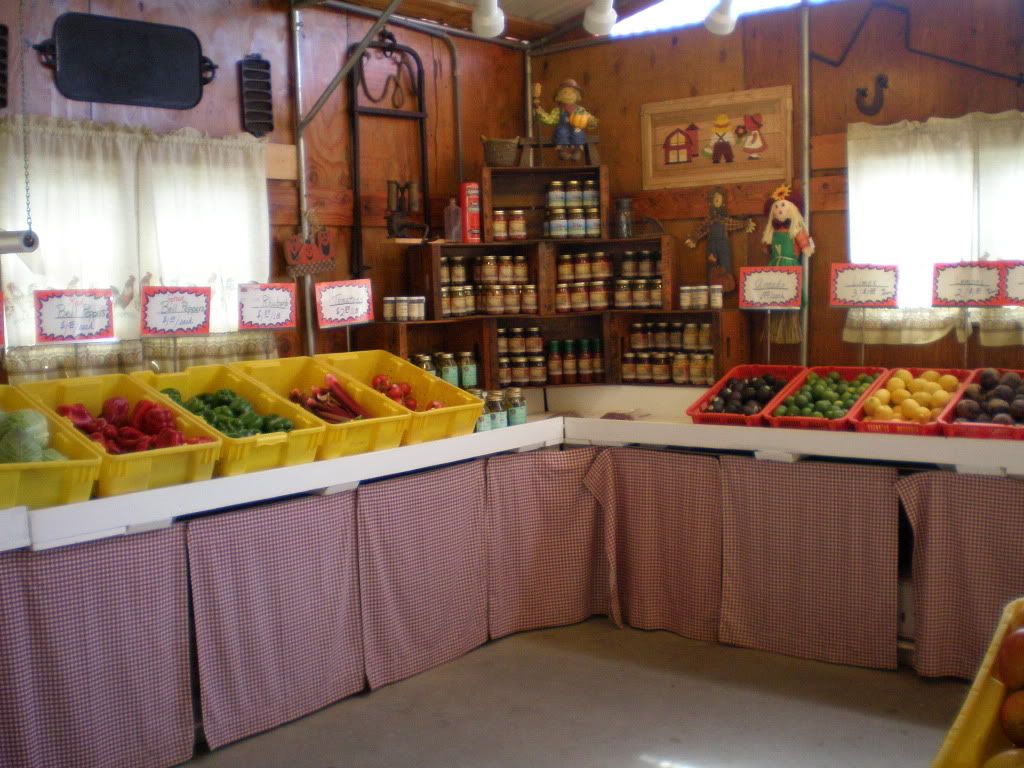 This is a shot of the corner from the larger interior above. In the center is a set up of homemade items like salsa, pickled mushrooms, pickles....all sorts of yummy stuff. I like the iron work that is on the wall for decoration.
I had a lovely day yesterday for taking the pictures and this Farmers Market is less than one mile from where I work. Sometime I might take shots of the other one that is about two blocks from where I live, Diane's Market.
I kept the pictures small so as not to take up too much space with all these photos, click on them to enlarge.
Hope you enjoy.
Jules