For the FALLEN, but not forgotten: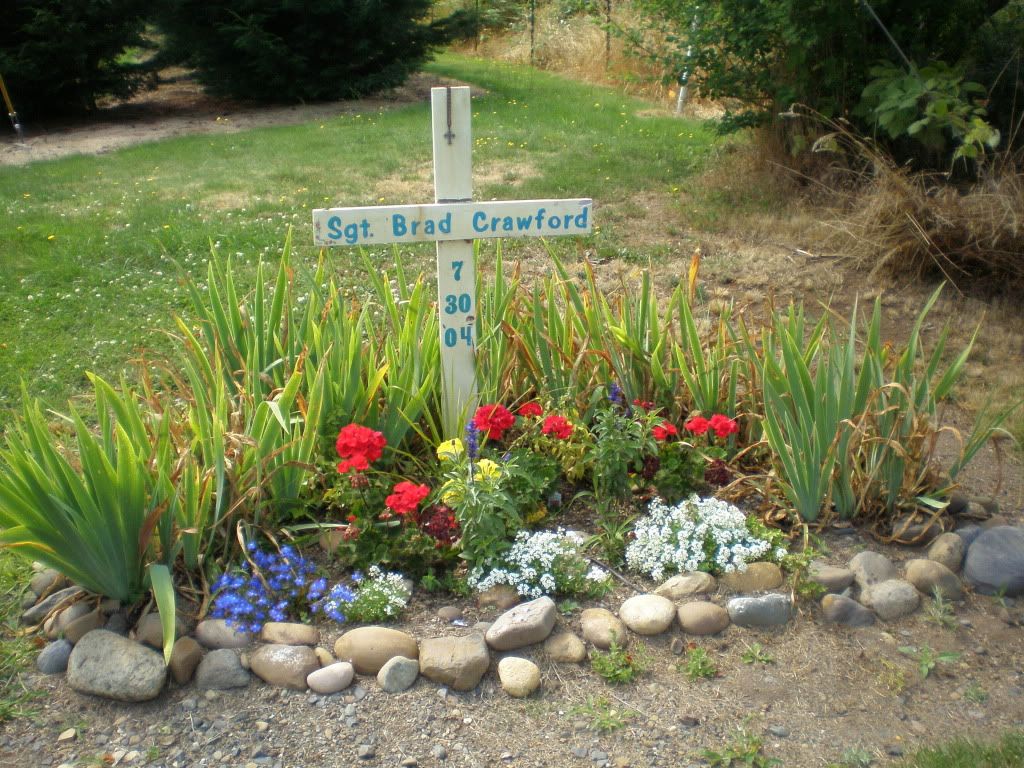 On July 7, 2004 I was visiting with my brother, it was not too late, maybe around 8pm when we heard sirens and tires screeching right down the road from us. We didn't think too much of it, but the next morning when I left to go back to my home in Oregon, I saw that there was crime tape around one whole corner that had been closed...I had to turn around and go another way.
It wasn't until much later that I learned that an officer in Vancouver, WA had been chasing a person driving a stolen car. This memorial is the site where the person crashed the car, jumped out and shot the officer and then ran away. He died at the scene. The person who did this was never caught.
Not this past Friday, but Friday before I was headed home and saw about a half dozen cars parked at this corner and realized that people were still planting flowers and keeping the memorial fresh and clean. So I got a photo that day, the anniversary of this brave officers death.
Jules